The TTP Education Fund is administered by four people from Micro Focus. From left to right in the picture below, Shirley Reynolds from Training Services, Peter Atkins from Academic Programs, Emily Evangelista from Customer Advocacy, and Jeri White from Finance.
Fund Managers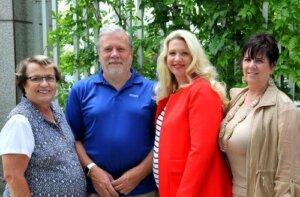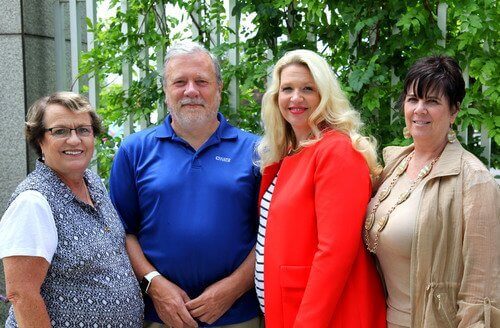 A legal agreement is in place between these four people and agreement between all four is required in order to allocate the funds and to release money from the bank account associated with the GoFundMe Project. All decisions and annual reports will be published on this page as they occur.
It is possible to donate with Paypal in US Dollars at this link – Paypal donate via Mindworks Inc Ltd
None of the individuals above or any other parties will receive any funding from this project for the work they undertake on behalf of this project.